Courts repeatedly dismissed the notion that sick Canadians might be offered death instead of treatment
Author of the article:
Publishing date:
Aug 19, 2022  •  10 hours ago  •  6 minute read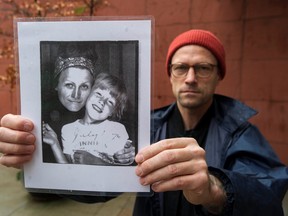 First Reading is a daily newsletter keeping you posted on the travails of Canadian politicos, all curated by the National Post's own Tristin Hopper. To get an early version sent direct to your inbox every Monday to Thursday at 6:30 p.m. ET (and 9 a.m. on Saturdays), sign up here.
Barely a week now goes by without some new case emerging of a sick Canadian being offered assisted death in lieu of treatment. Most recently, it was a Canadian combat veteran who was casually offered the option of dying after he approached Veteran Affairs Canada for help with his PTSD.
It's a nightmare scenario that was envisioned by no shortage of ethicists and health figures when assisted death was first written into Canadian law. But with few exceptions, these warnings were ignored by the various court rulings that ultimately forced Canada into adopting the world's most permissive regime of legal euthanasia.
It was the 2015 Supreme Court decision Carter v. Canada that first struck down Criminal Code bans on doctor-assisted suicide and compelled the House of Commons to encode legal euthanasia into law.
Notably, Carter v. Canada directly contradicted another Supreme Court decision from just 22 years before — that was even written by some of the same justices. In 1993's Rodriguez v. British Columbia, the Supreme Court had dismissed a Charter appeal against the assisted suicide ban, arguing that such a measure would violate the Charter's "underlying hypothesis" of the sanctity of human life. "Given the concerns about abuse and the great difficulty in creating appropriate safeguards, the blanket prohibition on assisted suicide is not arbitrary or unfair," read the 1993 ruling.
But by 2015, the Supreme Court had decided that denying citizens the option to end their own lives violated Charter guarantees against the "security of the person." As for the prospect of abuse, this was dismissed almost entirely.
Assisted suicide was already legal in Belgium in 2015, and had similarly yielded a number of controversial cases in which state-sanctioned death was extended to citizens without terminal illnesses.
This included a severely depressed 34-year-old woman who suffered from suicidal ideation, and two twin brothers who opted for assisted suicide when they began to go blind.
Belgian bioethicist Etienne Montero was even flown in to say as much before the court. "Strict safeguards" were an illusion, he told the court. "Once euthanasia is allowed, it becomes very difficult to maintain a strict interpretation of the statutory conditions."
But the Canadian justices dismissed the Belgian experience as "the product of a very different medico-legal culture" and said it offered no lessons for Canada.
Rather, the justices were optimistic "that a permissive regime with properly designed and administered safeguards was capable of protecting vulnerable people from abuse and error."
"We should not lightly assume that the regulatory regime will function defectively," they wrote.
The Liberal-dominated House of Commons was far less cavalier when it came time to encode assisted death into an Act of Parliament.
The resulting legislation, Bill C-14, extended medical assistance in dying (MAID) only to "competent adults whose deaths are reasonably foreseeable."
This was done to defend the "interests of vulnerable persons in need of protection," according to the bill, which received support from 15 members of the Conservative caucus.
During parliamentary debates over the bill, a non-partisan cross-section of MPs spoke to their fears of greenlighting an assisted suicide regime that could unwittingly extend to the disabled or the mentally ill.
The NDP's Joe Comartin warned of "mercy killings" becoming a regular component of an underfunded Canadian health-care system. "The risk we have is sending a message to the country that life is expendable, that we are prepared to say that we do not care enough for people to take care of them," he said.
A Conservative, Joy Smith, raised the experience of Dutch bioethicist Theo Boer, an initial supporter of euthanasia in the Netherlands who ultimately became a fierce critic when he saw it being applied well beyond rare cases of terminal illness or unbearable pain. "Once the genie is out of the bottle, it is not likely to ever go back in again," said Boer in 2014.
Around this time, even as polls showed more than 75 per cent of Canadians to be in support of MAID, an internal poll by the Canadian Medical Association found that 63 per cent of physicians would refuse to offer assisted death to a patient.
One of them, John C. Wootton, wrote in a letter to the Canadian Medical Association Journal that MAID's core issue was that it was a 100 per cent successful procedure, with no way of telling whether it was a mistake. "Because few other medical acts can be accomplished with such impunity, we are likely to become more and more comfortable with it, and more and more permissive as times goes by," he wrote.
But it was another court ruling that would once again push the envelope on Canada's assisted death regime. In the 2019 decision Truchon and Gladu v. Canada, the Quebec Superior Court ruled that extending assisted suicide only to Canadians with terminal illnesses was similarly a violation of the "security of the person."
Here again, the prospect of euthanasia going too far was almost entirely dismissed.
"The fact that doubts have been raised is one thing, but any possible 'slippery slope' remains theoretical," it read.
The court praised the first years of assisted death in Canada as being governed by "a strict and rigorous process that, in itself, displays no obvious weakness." And while problems had arisen in Dutch and Belgian euthanasia regimes, the court said that was no reason to believe these issues "will be transposed to Canada."
This time, it didn't take a Supreme Court appeal for the issue to be thrown back to Parliament.
Bill C-7, passed last May, was an immediate government reaction to the Truchon decision. It removed terminal illness as a requirement for MAID, and starting in 2023, it will extend assisted death to Canadians whose sole underlying condition is mental illness.
In introducing the legislation, Justice Minister David Lametti assured his fellow parliamentarians that even under this "vast" expansion of MAID, "a carefully designed and monitored system of safeguards" would protect vulnerable Canadians from abuse.
But as parliament continues to hash out the terms of how MAID would be extended to the mentally ill, they no longer need to rely on Belgium or the Netherlands to supply instances of overreach.
Last June, the Medical Assistance in Dying Committee heard from Trish Nichols, whose suicidal and severely mentally ill brother Alan was given assisted death at a Chilliwack, B.C., hospital in 2019, at a time when MAID was still limited only to Canadians with a terminal illness.
Alan had been taken by his family to the hospital only days before to recover from a psychiatric episode, and in the minutes before he received a lethal injection, Trish described Alan screaming uncontrollably, despite the hospital's assurances that he had opted for a medically assisted death while "of sound mind."
"Would you feel safe now, bringing your suicidal loved one to seek medical care for recovery when there are no oversight or stringent safeguards surrounding a procedure that kills people?" Nichols told the committee.
https://nationalpost.com/news/canada/first-reading-how-canada-ignored-warnings-that-euthanasia-would-immediately-go-too-far